Website Services
and this directory
I've been providing website services since 2009. This directory is one of my websites.
The website hosting and domain registration providers I use are Ionos / 1 & 1 and Krystal - they have both provided me - and my clients - a good, reliable service.
If you select a link to either of these providers from their entries in this directory and subscribe to one of their services, this may generate a small referral payment - I will pass this payment to the charity noted on the 'Include your Business or Organisation' page.

Tel. 07925 660603
Email: kelvin@kwservices.co.uk
Website: www.marlowwebsites.co.uk
Ref: BusDir1_0008
IONOS by 1 & 1 Internet
Domain names, Website Hosting, Website Builder and more
Domain name registration: Good value and user friendly
Website Hosting: a wide range of packages. Reliable fully featured hosting.
Website Builder: Create a professional-looking website with no coding required.
A range of other products and services.
Over 25 Years of Success. With more than 5,000 employees, we develop high-quality products for beginners and professionals and operate five of our own high-performance data centres in Europe and the USA. We guarantee maximum reliability thanks to the geo-redundant hosting of your website in two geographically separate data centres

Select a link below for more information:
Website Hosting Website Builder

( Ionos use aklam.io for their referral process
any referral payments are set to be shared equally, my half is passed onto charity )

Ref: BusDir1_0025
Home Network Solutions Berkshire Ltd.
Wi-Fi and Networking experts
Home Network Solutions Berkshire provides Wi-Fi and network solutions for your home or business.
If your Wi-Fi signal is slow and inconsistent or you have coverage black spot we can help.
We provide numerous solutions to give you strong and consistent Wi-Fi across your home or business.

Tel. 01628 299272
Email: info@hns-berks.co.uk
Website: www.hns-berks.co.uk
Ref: MarDir_0014
Krystal
Domain names, and Website Hosting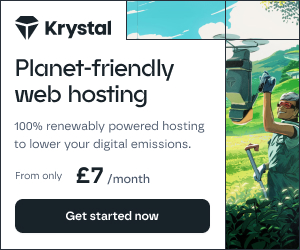 UK based website hosting and domain registration.
Eco friendly, using green energy sources (wind, sun, sea).
High standard of service.
Please follow the link below for more information.

https://Krystal.uk

( any referral payments are passed onto charity )

Ref: MarDir_0016
BusinessDirectory1 lists information on the following services:
Accommodation , Antiques , Audio Video , B & B , Beauticians , Bed and Breakfast , Boiler Services , Central Heating , China , Clocks , Coaching , Colleges , Commercial Cleaning , Computing , Construction , Counselling , Dogs , Education , Electrician , Engineering , Estate Agents , Florist , Garage Services , Garages , Garden Features , Garden Services , Guest Houses , Guides and Information , Hall Hire , Heating and Plumbing , Holiday Cottages , Hotels , Hypnotherapy , Internet Services , Ironing Services , Legal Services , Lock Up , Make Up , Management Services , Management Training , Marketing , Museums , Music , Nails , Network , Orchids , Performance , Piano Tuition , Piano Tuning , Pianos , Plants , Plumbers , Pond Maintenance , Porcelain , Pre-School , Promotion , Property Services , Recycling , Repair , Restoration , Roof Cleaning , Room Hire , Safety , Schools , Self Catering , Societies , Special Needs , Storage , Surface Cleaning , Team Building , Therapy , Tourist Guides , Training , Tuition , Unwanted items , Vehicle Services , Water Feature Maintenance , Water Gardens , Website Services , Wills , Window Cleaning , Wi_Fi
.. select from here or click on INDEX (top of page) to find out more.